WordPress.com does not allow you to embed PowerPoint directly. You can upload your PowerPoint presentation as Media (like adding an image), and add a link to your PowerPoint. It won't show up on your WordPress page however.
To include the presentation itself on the page, you can use one of the following methods:
Upload the file to Slideshare.net and embed it by using the following instructions:
Visit the Slideshare.net site:


You will need to either create a login or login by connecting to LinkedIn or Facebook: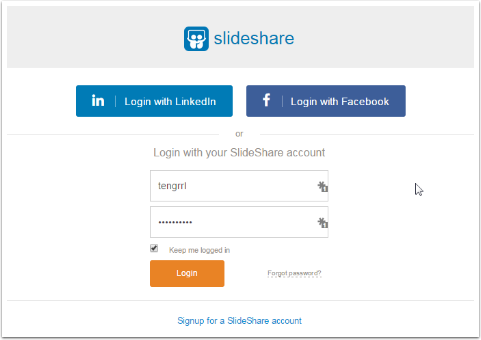 Once you have logged in, click the Upload button in the upper right corner: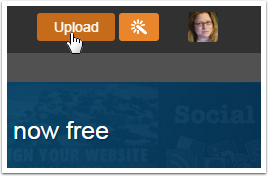 On the Upload page, click the Upload button. Leave the setting as Public.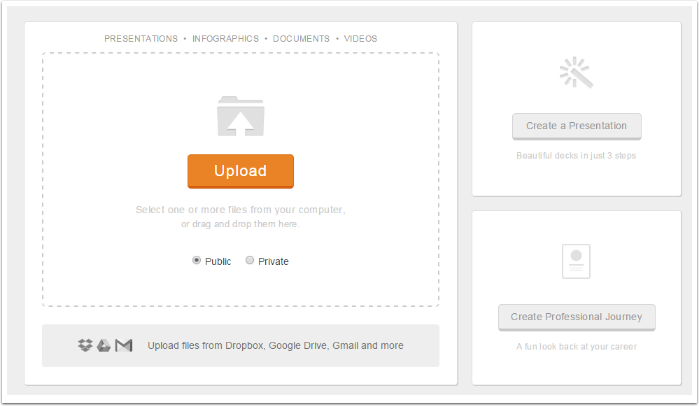 Navigate to the PowerPoint file on your machine, and click Open: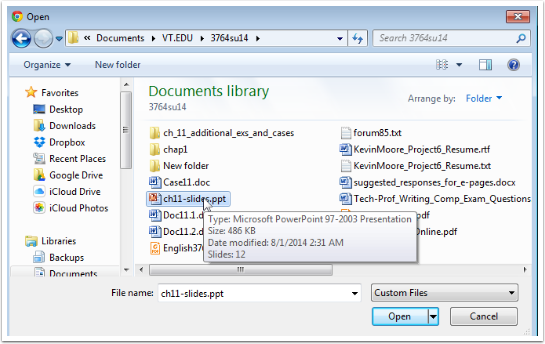 Wait while the file uploads and is processed. Be sure to add a Category and Description (they're required). Click Save & Continue: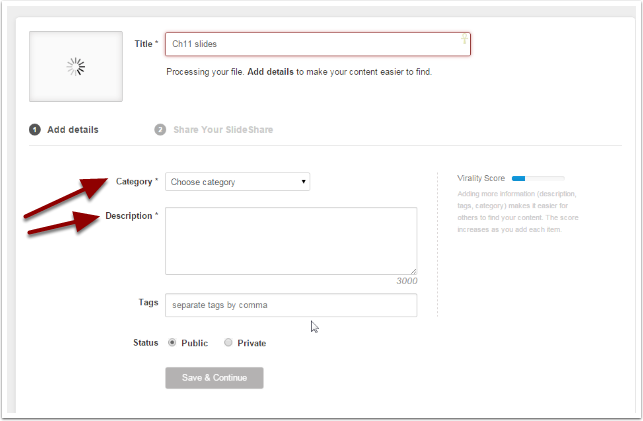 Copy the embed code from the middle of the next screen: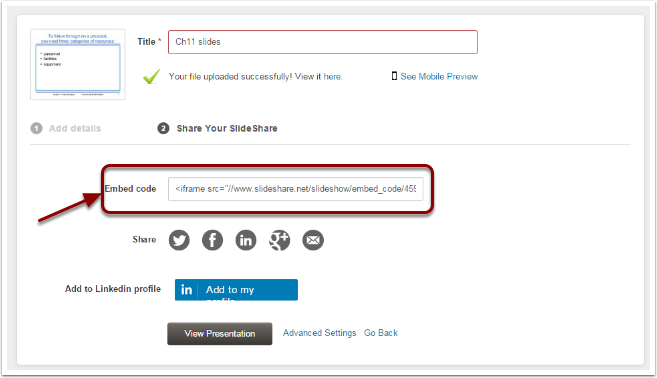 Go to the WordPress page where you want the presentation to appear. Click on the Text tab on the right (rather than the Visual tab), and paste the embed code in. Publish your page.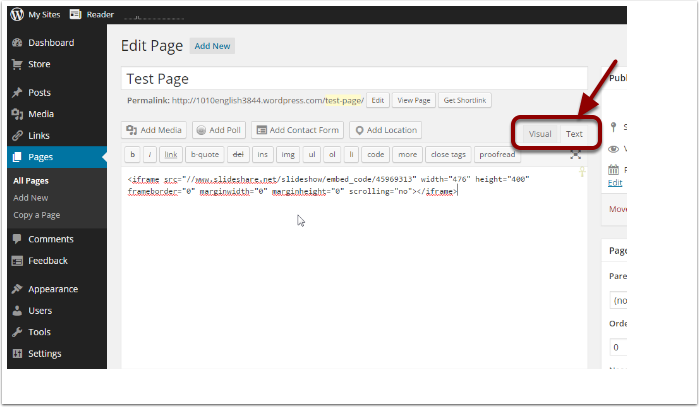 Once your page is published (or saved), you will see the shortcode for your SlideShare presentation. WordPress.com automatically converts the embed code to this format: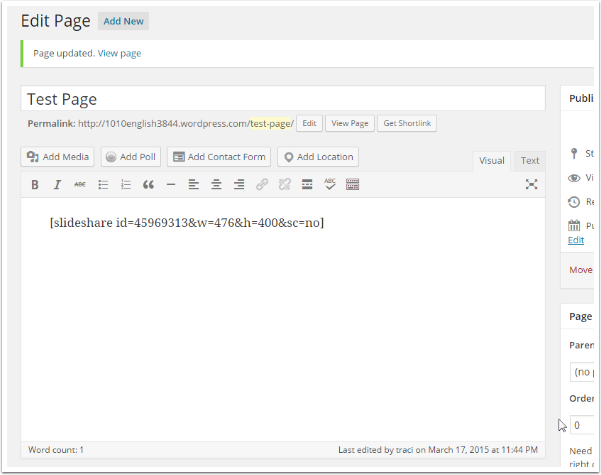 View your WordPress page. The PowerPoint presentation will show up on the page, as shown here: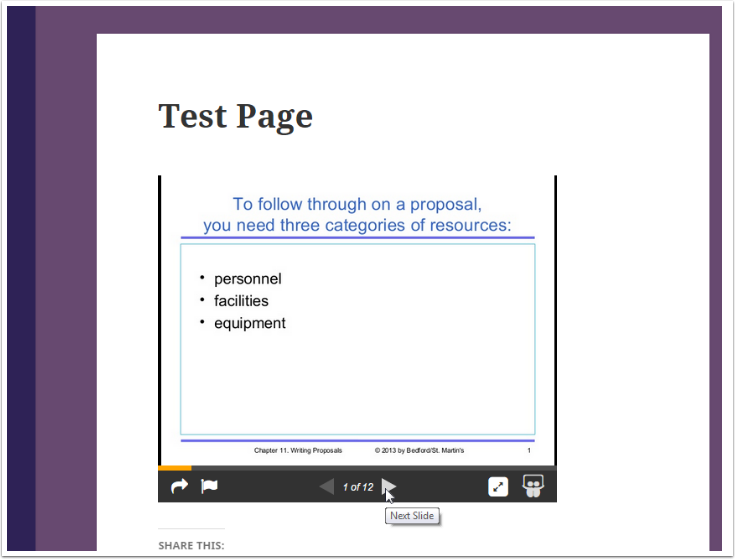 NOTE: you can find some additional details on using SlideShare in the WordPress.com documentation.